Air Compression Foot and Leg Massager for Circulation
Air Compression Foot and Leg Massager for Circulation
✅30-Day Money Back Guarantee
✅FREE Express Shipping
✅Processed in less than 24H

Relieve your tired or stiffed legs in 10 minutes. This air compression leg massager will bring life back to your veins like receiving a liberating spa massage.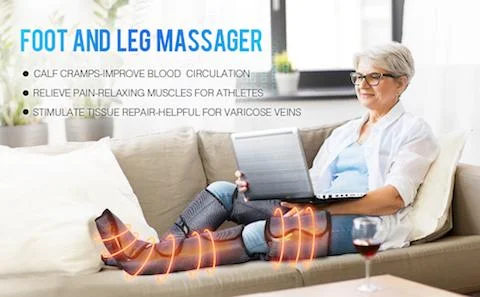 This foot and leg massager is a new way to relax your entire legs. Using it 10 minutes once or twice a day can relieve muscle fatigue and help you recover from exercise.
Why You Need the Air Compression Leg Massager
Increases blood circulation for swollen legs and feet
Relieves tired legs after sitting or standing for a long time
Improves recovery time after sport
Decreases inflammation and chronic pain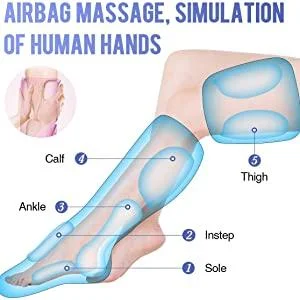 Relieves Muscle Aches Caused by Exercise
After strenuous exercise, athletes generally feel muscle soreness. This leg massager can relieve muscle soreness and help restore energy after exercise.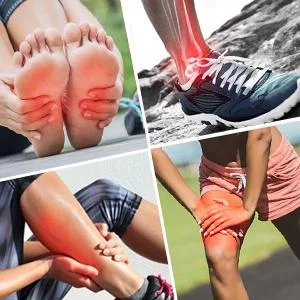 Improves Blood Circulation
This leg circulation machine massages your muscles with air pressure, Improves blood circulation, and helps muscle exercise with external force.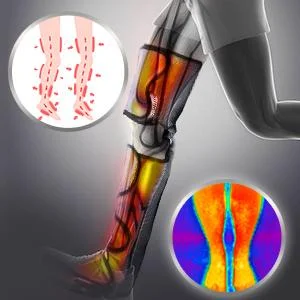 The leg massager offers 6 different massage modes and 3 intensity levels. It also offers an optional heating function under soles.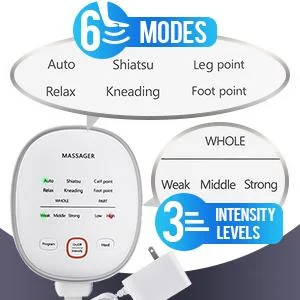 Use It Anytime. Anywhere.
Quickly put on and inflate to receive optimal relief at work or while watching TV in the living room.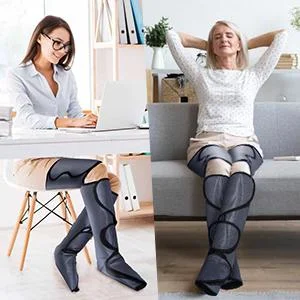 Easy to Put On and Adjustable
The leg and foot massager is very easy to wear and operate. It's adjustable to fits any leg size.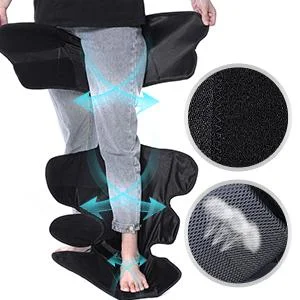 Fold It into a Suitcase, Easy to Carry
This Air Compression Leg Massager for Circulation is foldable and very compact. Take it with you while traveling so you can experience the benefits anywhere.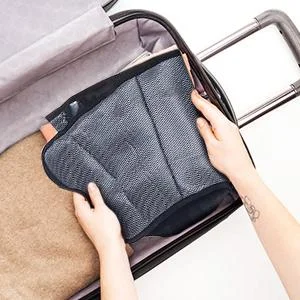 Specifications:
Dimensions: 13.4 x 7.1 x 8.3 inches
Weight: 4.6 pounds
Massage Type: hot compress, vibration, air pressure
Package includes:
1x Leg Air Compression Massager
1x Plug
1x remote controller